News
09 May 2019
Healthy Heroes Bronze Award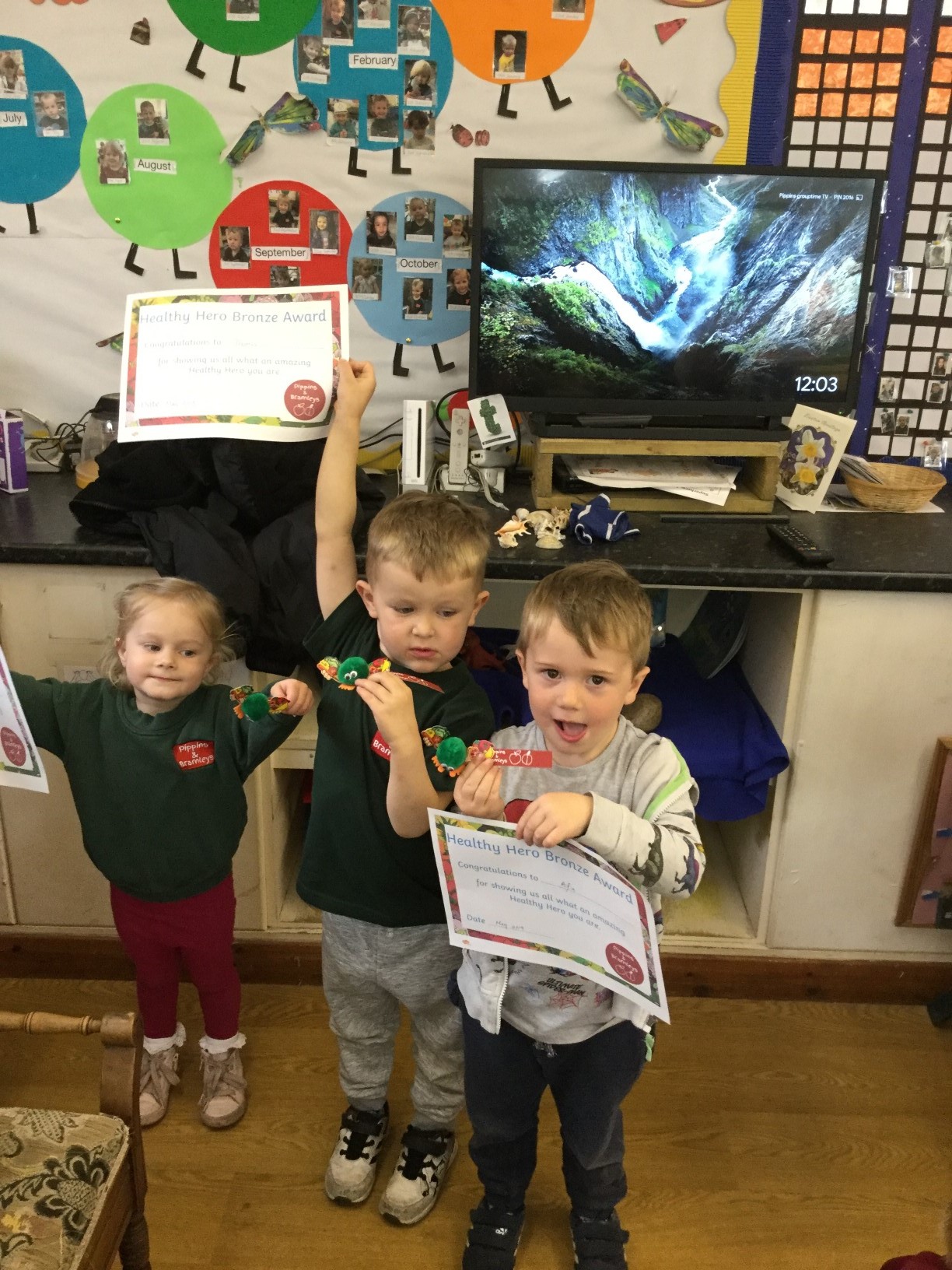 Today we gave out our first Bronze awards of 2019 ...
The 3 children who have achieved the award have done 10 healthy activities at home or in pre-school for example helping to make a meal, doing a sport or some exercise, brushing their teeth etc.
So today there got their certificate and a little fluffy Toy too to celebrate.
As the children do more healhy activities they will be able to get their silver and gold award too.